モバイル版を表示しています。PC版はこちら
---
I wonder whats for dinner, as it is written, Dinner is for dinner. So how is it dinner? Please tell me in comments whats for dinner. Please?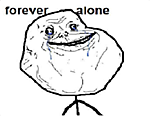 ●拡大する
---
●質問者: SeyKing
●カテゴリ:コンピュータ インターネット
○ 状態 :終了
└ 回答数 : 1/1件
---
Q01.Also how is this gonna give me a green star, dinner is arriving, so hurry up!
A. Broccoli and chesse is for dinner!! haha
0
A. Lol, don't press this, it gives you a green star!!
1
A. Free DsiWare on September 22th. Zelda, that is!
0
---
●質問をもっと探す●
---
---
0.人力検索はてなトップ
8.このページを友達に紹介
9.このページの先頭へ
□対応機種一覧
□お問い合わせ
□ヘルプ/お知らせ
□ログイン
□無料ユーザー登録
□はてなトップ

---